Igniting the spirit of building a better world with the leaders of tomorrow
The 5-month-long EU at Your School in Singapore event strengthened relations and inspired leadership in students through interactive discussions about the environment, sustainability, and digitalisation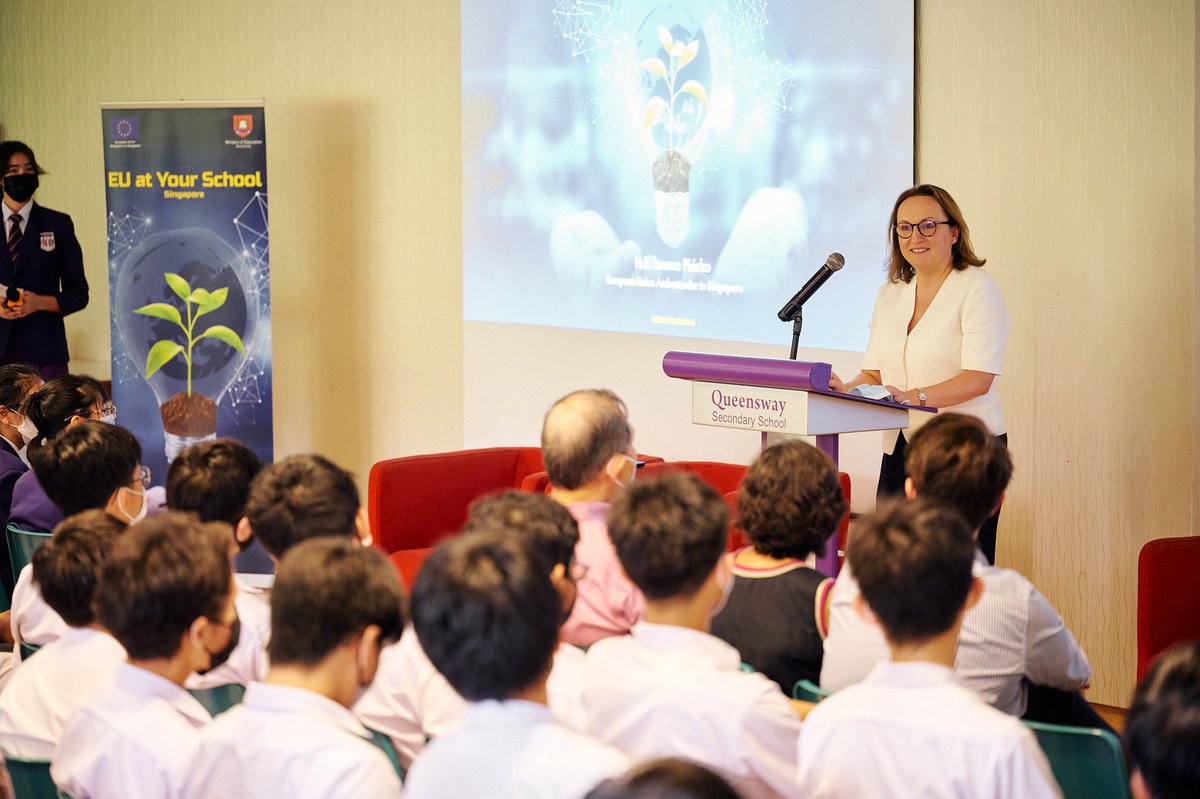 The EU's role as a peacemaker. What is the EU and how does it affect you? What is the EU doing to fight climate change and promote green growth? How is the EU promoting digitalisation and cultural exchange?
From March to August 2022 Ambassadors and senior diplomats from the EU and its member states visited nearly 30 education institutions across Singapore to address these issues and questions. They presented on the EU, focusing on topics including its role today, post-pandemic recovery; key global trends such as climate change, sustainability and digitalisation.
Settings at the education institutions ranged from smaller classrooms to auditoriums to full school assemblies giving each presentation a different feel and finish. All in, more than 10,000 students between the ages of 13 to 20 learnt more about the EU and its relations with Singapore. EU at Your School promoted 21st century competencies by developing global awareness and cross-cultural skills among our students and instilled in them an appreciation of different cultures and languages by introducing them to the rich and diverse cultures of Europe.
Organised by the EU Delegation to Singapore (EUD) in partnership with EU Member States and Singapore's Ministry of Education (MOE), the project was launched on 25 March at Queensway Secondary School. During the opening session, H.E. Iwona Piórko, Ambassador of the European Union to Singapore, interacted with students at Queensway Secondary School, learning more about their environmental sustainability initiatives and their work with the National Junior College on sustainable food production.
This year's edition saw several lively Q&A sessions. The third iteration of EU at Your School delivered on its ambition of raising students' global awareness and cultural appreciation.
Find out more at #EUatYourSchool on EUD Twitter and Facebook.