'Yeah of Youth!' talk show series tackles hot topics amongst Vietnamese youth
Vietnamese youth and advocates and the EU discuss environmental sustainability and study opportunities in Europe.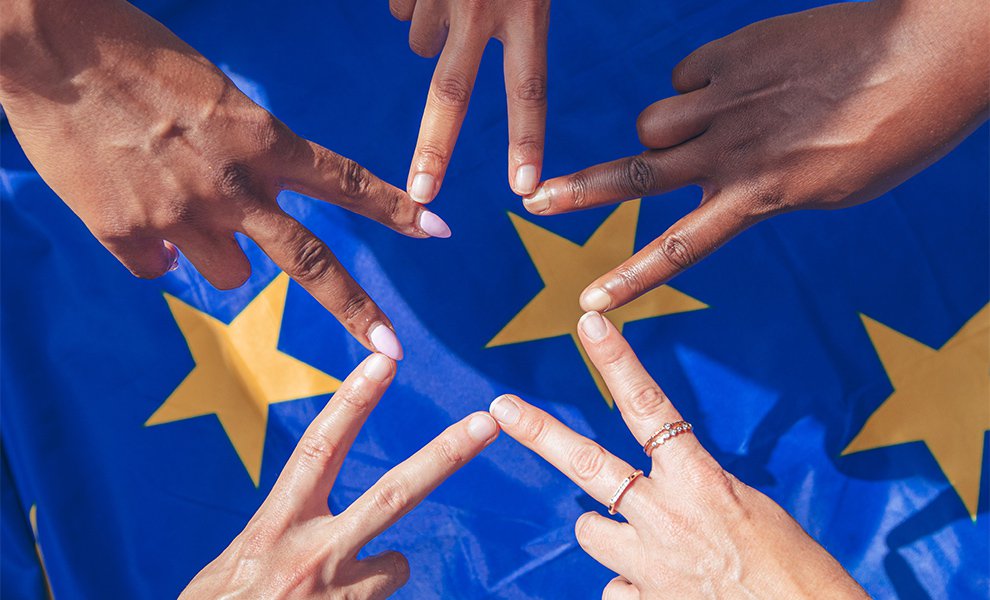 To celebrate Europe Day 2022 and the European Year of Youth, the EU Delegation to Vietnam (EUD) and EU Member States launched a series of entertaining and educational talks under the banner 'Yeah of Youth!' from 8 May to 5 June 2022.

'Yeah of Youth!' invited university students and young professionals to tune in to a series of talks with EU Ambassadors and representatives, celebrity sustainability advocates and alumni from the EU-funded Marie Skłodowska-Curie Actions and Erasmus+ programmes.

The four 60-minute discussions – hosted by leading young influencers Nguyen Phan Thuy Duong, Nguyen Ho Tra My, Tran Hung, Ha Do and Luong Thuy Linh – raised important questions on critical topics ranging from sustainable living to fashion and European culture to study opportunities on the continent. Focused on the EU's commitment to fostering an open and inclusive higher education system, the final episode marked the lead-up to the flagship Study in Europe fair in Vietnam in November 2022.

Check out the engaging conversations on the EUD's Facebook page or here:
1. Immersed in European Culture | 14 May, 10.00-11.30
Moderator: Khanh Vy
Nguyen Phan Thuy Duong, Managing Editor, Elle Decoration Vietnam
H.E. Giorgio Aliberti, EU Ambassador to Vietnam
H.E. Nicolas Warnery, French Ambassador to Vietnam
2. Practising a Green Lifestyle | 21 May, 10.00-11.30
Moderator: Khanh Vy
Nguyen Ho Tra My (myumminess), Celebrity Food & Lifestyle Blogger
Dr Vitezslav Grepl, Czech Ambassador to Vietnam
H.E. Ann Mawe, Swedish Ambassador to Vietnam
H.E. Ory Csaba, Hungarian Ambassador to Vietnam
4. Study in Europe | 4 June, 10.00-11.30
Moderator: Khanh Vy
Luong Thuy Linh, Miss World Vietnam 2018
H.E. Pilar Mendez Jimenez, Spanish Ambassador to Vietnam
H.E. Marinela Petkova, Bulgarian Ambassador to Vietnam
The campaign closed with some final thoughts from EU Ambassadors about the vital role Vietnam's young generation plays in building a more peaceful and sustainable world for the future. Find out what they said here!