Aspiring youth diplomats study crisis in Myanmar from EU, ASEAN perspectives
Online sessions on the crisis in Myanmar prepare 45 students for the EU-ASEAN Youth Diplomats Programme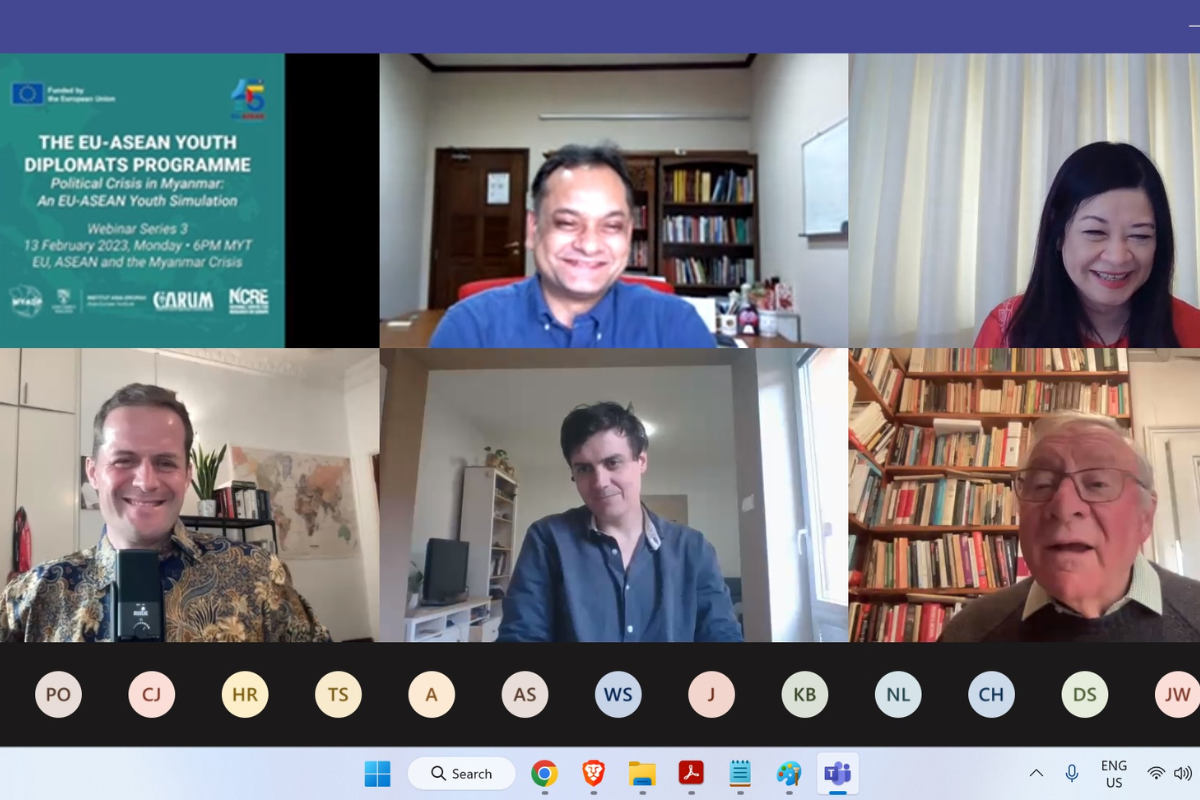 A series of webinars was conducted this month for an EU-funded programme targeted at aspiring youth diplomats across Malaysia. With a focus on the crisis in Myanmar, the sessions aimed to build the capacity of participants to propose practical solutions in a diplomatic setting between the EU and ASEAN.

Symbolic of the 45 years of diplomatic relations between the EU and ASEAN, the 45 current and prospective university students aged 18 to 25 were selected out of over 180 candidates from all but one state of Malaysia. The webinars were designed to prepare delegates for a mock summit in Kuala Lumpur from 17 to 19 February 2023.

Featuring policy-makers and scholars from both regions, sessions hosted by the Centre for ASEAN Regionalism (CARUM) at Universiti Malaya's Asia-Europe Institute provided background on Myanmar's coup d'état in February 2021 along with the resultant crisis amidst the prolonged impasse. EU and ASEAN perspectives were shared, not only on the complexities of the conflict but also on the road ahead. A separate workshop on public speaking was also conducted by the Malaysian Youth Association for Diplomacy and Policy (MYADP).

The EU Delegation to Malaysia (EUD) organised a one-on-one session for all applicants with Ambassador Michalis Rokas, in a bid to engage all interested youth with the issue and increase their awareness of the EU's support for ASEAN towards a peaceful resolution in Myanmar.